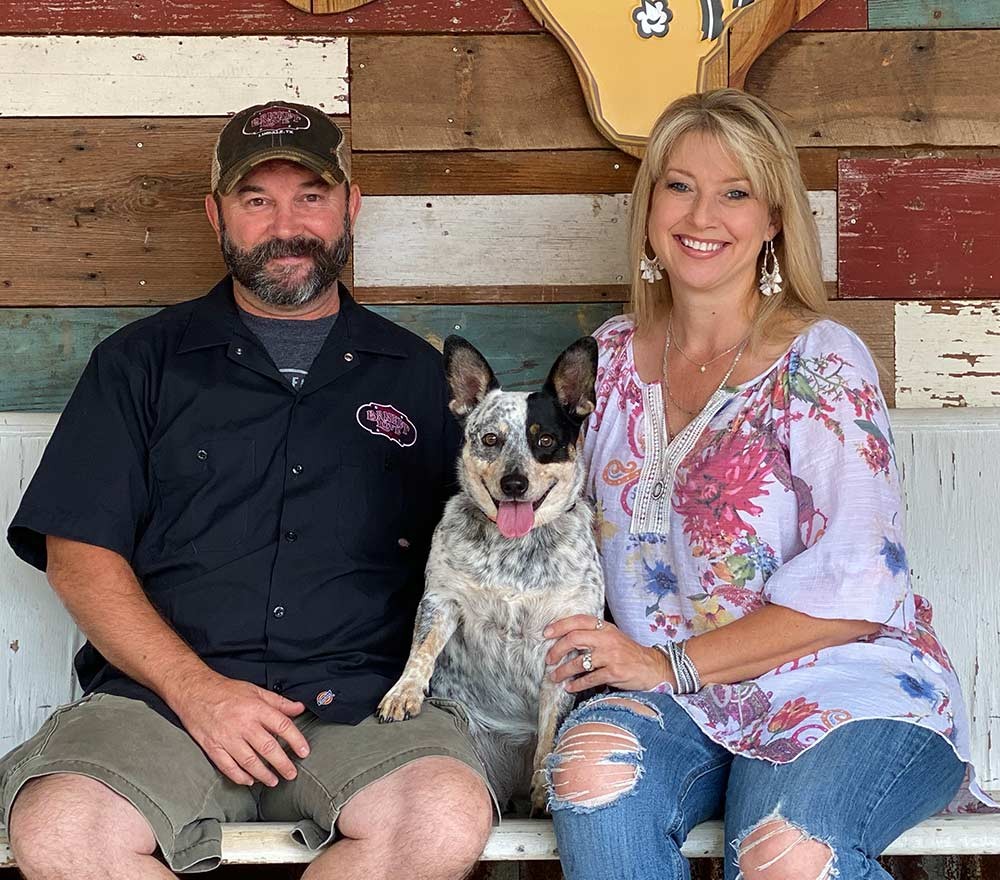 BRISKET LOVE BBQ & ICE HOUSE
Brisket Love Barbecue & Icehouse is the creation of Craig and Lee Ann Wood, located on FM 849 approximately 1 mile between the cities of Lindale, TX and Hideaway Lake. Craig is a 5th generation Lindale,TX resident, and Lee Ann grew up in Tyler, TX. They both love this part of East Texas and enjoy seeing it grow and prosper. When it comes to the inception of Brisket Love BBQ, Craig refers to himself a "second generation restaurateur-once removed." His grandparents, Earl and Henrietta Wood, owned and operated a handful of cafes in Lindale, TX in the 40s and 50s.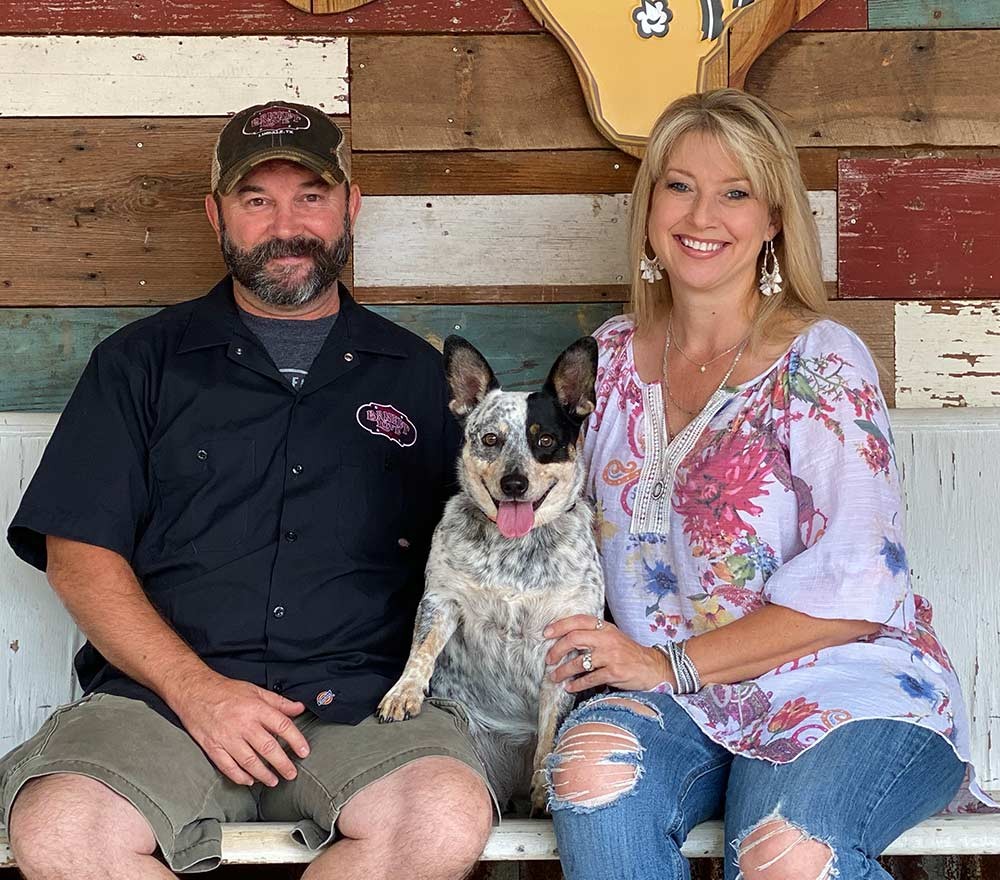 Craig's passion for cooking comes from many hours spent as a child cooking with his Me Maw and later as a young man barbecuing with his dad and cousins at his great-uncle's cabin on the bank of the Sabine River. He has been the "go-to guy" for years, supplying the bbq for many gatherings of friends and family, weddings, graduations, birthdays, and anywhere that needs good food. (Shameless plug, we cater any size event)
After many years of honing his craft and after much encouragement from family and friends, Craig and Lee Ann decided to give it a go. Thus, Brisket Love Barbecue & Icehouse was born.
COME FOR THE FOOD, STAY FOR THE EXPERIENCE
Craig calls his brand of barbecue a "fusion of East Texas & Central Texas styles." All the meats are smoked "old-school style" using oak and hickory. You will not find any gas aided pits here! Craig has his own "secret" way of seasoning and making the most tender and tasty barbecue around.
To complement the vision and daily goal of turning out some of the best barbecue in Texas, Brisket Love has incorporated a 3,000 square-foot screened-in pavilion with a full service bar which features a large selection of Texas craft beers and spirits. There is an indoor stage/music venue as well as an outdoor beer garden complete with its own music stage located on the porch of the smoke house. Craig and Lee Ann invite you to visit any time to enjoy their labor of love: Brisket Love Barbecue & Ice House. For more information on the best BBQ and entertainment venue near Lindale, Texas, contact us today!
View Menu